News
Excited to share the dramatic new trailer for The Saga of Doc Holliday! And is that a familiar voice doing the narration?

The Saga of Doc Holliday
Before he was a Western legend, he was a Southern son. Before Tombstone & the O.K. Corral, he was a Texas outlaw. Before he was "Doc" he was John Henry Holliday, and his life story was epic. The best-selling, award-winning historical novel trilogy, now from TwoDot Books. Click on the books to explore the world of Doc Holliday, watch a trailer, or read sample chapters.

My Story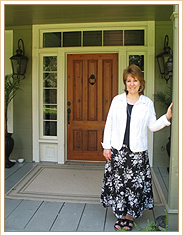 Doc Holliday, Margaret Mitchell and Me
This is the story of a house, and a family, and a legacy, and a legend. It's also the story of Margaret Mitchell and Gone With the Wind, of Wyatt Earp and the OK Corral. But mostly it's the story of a boy named John Henry Holliday. And it all started with a house. > Read More

Featured Story:
Designing Doc Holliday

Doc Holliday Stories