News
Doc Holliday has a new publishing home! We are thrilled to announce that rights to the Southern Son books have been acquired by acclaimed Western publisher TwoDot Books, in a three-book deal for release in 2019. TwoDot Books, named for an iconic Montana cattle brand, is a division of international publisher Globe Pequot Press/Roman & Littlefield specializing in stories of the American West. The newly renamed Doc Holliday Trilogy will be available in both trade paper and audio book online and at major booksellers across the country. The three books in the trilogy will also be renamed with titles evocative of Doc's adventurous life: Southern Son (previously Inheritance), Dance with the Devil (previously Gone West), and Dead Man's Hand (previously The Last Decision). New book cover artwork and release date announcements coming soon!

The Doc Holliday Trilogy
The Old South meets the Wild West in a trilogy of historical novels about the life of the legendary Doc Holliday. Born in the last days of the Civil War with family ties to the author of Gone With the Wind, his story sweeps from the cotton plantations of Georgia to the cattle country and silver boomtowns of the American West. It's an epic tale of heroes and villains, dreams lost and found, families broken and reconciled, of sin and recompense and the redeeming power of love. Click on the books below to explore the world of Doc Holliday, watch a trailer, or read sample chapters.

My Story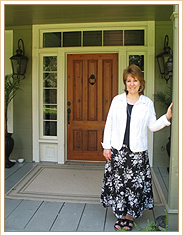 Doc Holliday, Margaret Mitchell and Me
This is the story of a house, and a family, and a legacy, and a legend. It's also the story of Margaret Mitchell and Gone With the Wind, of Wyatt Earp and the OK Corral. But mostly it's the story of a boy named John Henry Holliday. And it all started with a house. > Read More

Doc Holliday Stories